Inventory subject to change daily!
Please call or email for current pictures.
St. Ansgar Saddle Company offers one of the largest selections of new and used saddles for sale in the Midwest. Our inventory is constantly changing, so give us a call or send us a text letting us know what you're looking for and we'll see if we have it in inventory or if we can order one to fit your needs. Our store is located in north central Iowa in Hampton, only 7 miles off I35. If you are looking from outside the state of Iowa, we can ship to any location in the United States for a very reasonable fee.
When you buy a saddle from St. Ansgar, we understand what it is like out there, and you can rest assured we will equip you right with a huge selection to choose from. We even offer our clients personal saddle fittings if you bring your horse with you.
Call Gary at
641-220-2231
now, we'll make sure you get back out on the trail, in the show ring, or rodeo arena with tack that fits both you and your horse right!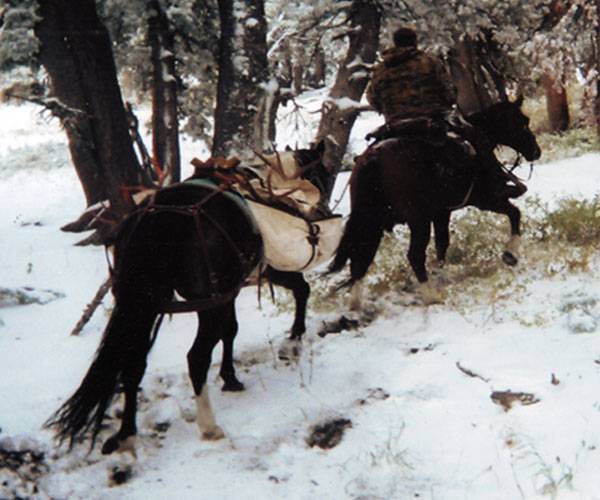 Above is my son Matt at work in the mountain west. He rode up in the pitch dark in a snowstorm, and you don't do that day after day and keep your horses and yourself sound if you're not in sync with the animal. The horse is relaxed, yet alert, as he picks his steps carefully, and Matt does nothing to inhibit him. Good equipment helps achieve this.